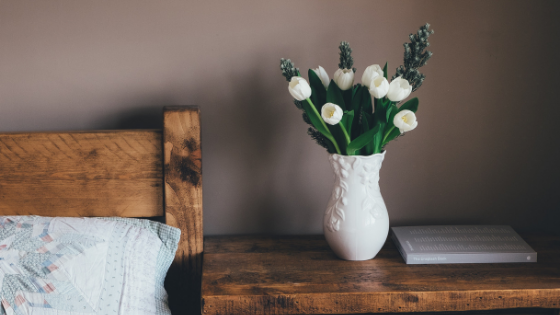 After the long, cold winter, the spring season feels like a rebirth. It's the perfect time to freshen up the decor in your Arlington apartment. Here are some easy, fun ways to brighten up your space to get ready for spring:
Fresh-Cut Flowers
Nothing says spring quite like fresh-cut flowers. Daffodils, irises, snapdragons and of course spring tulips in an array of colors will create a more spring-like atmosphere in your space. Add a vase or two to your Arlington apartment dining room and living room to celebrate the season.
Lace, Tassels and Translucent Fabric
Switch out fabric decor items like placemats, window treatments, rugs and furniture coverings in heavier materials with lighter, brighter versions. Accents like lace and tassels will uplift the energy in your space and add appealing visual texture. Gauzy curtains and fabric accents can help you leave winter behind and embrace the warmer conditions ahead.
Artfully Cut Branches
In addition to vases of flowers, consider decorating with bunches of cut sticks and branches in light colors. Think birch wood and branches with spring buds and blossoms. These arrangements can add height to your decor and contemporary visual interest to any room.
Floral Prints
Add even more color to your Arlington apartments with floral elements. Switch out solid color kitchen towels and throw pillows with flower patterns to reflect the season. Don't overdo it, though; a little goes a long way. A splash here and there will liven up your space without taking over.
Spring Whites
Spring is a season of rebirth and new beginnings. While pastel colors usher in the spirit of spring, fresh, clean white elements are also a fit. Think crisp white sheets, sun-bleached seashells, polished stones and other luminous decor elements. It's time to wipe the slate clean and create a bright new future.
When you start seeing new blooms and spring robins, it's time to lighten up the decor in your Arlington apartments. Celebrate winter's end and warmer conditions with an easy interior design refresh.
If you don't yet call Citizen at Shirlington Village home, you're missing out on spacious, modern units with access to premium amenities. Contact us today for more information about Arlington apartments Citizen at Shirlington Village.