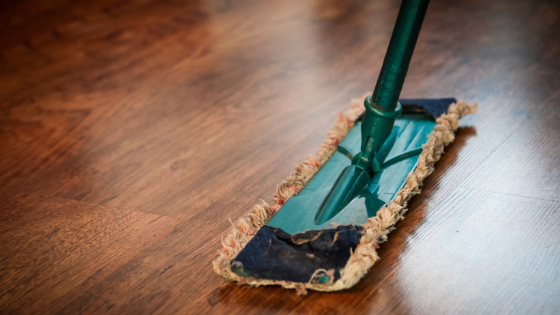 As spring arrives in Arlington, VA, and the greater Washington, D.C., area, so does spring cleaning for many residents. Spring cleaning is an essential task for many people. Dirt and grime (and salt and sand from winter weather events) accumulate over the winter, and many people wait until spring to start cleaning in earnest.
But the truth is, spring cleaning stinks. No one likes devoting an entire weekend to deep-cleaning their home. That's why we suggest avoiding spring cleaning entirely. Here's how.
Lessen Spring Cleaning by Cleaning As You Go
Before you can avoid spring cleaning completely, you first need to lessen the amount of spring cleaning that's needed. Cleaning as you go is the way to do this. Clean up messes as soon as they happen, and develop the habit of looking for two or three pieces of clutter to take with you and put away whenever you leave a room.
Other Tactics
Cleaning as you go is important, but it doesn't completely eliminate spring cleaning. Once you've lessened your overall cleaning load by adopting a clean-as-you-go mindset, use these tactics to eliminate spring cleaning altogether.
"Medium Clean" One Room a Month
Instead of saving the whole apartment for one terrible week in the spring, spend just a couple hours a month "medium-cleaning" one room. If your apartment has four rooms (bedroom, bathroom, living room and kitchen), you'll hit each room three times each year. By cleaning in smaller chunks and more often, you'll never have to go quite as deep.
Schedule One Larger Task Every Saturday
Another tactic is to build a calendar, scheduling one larger task every Saturday. Consider tasks like scrubbing the baseboards, deep-cleaning the kitchen sink, cleaning out the fridge, and mopping the bathroom floor. None of these need to be done weekly, so put them into a rotation instead. By doing these tasks more frequently, they will go more smoothly. And by spacing them out you'll save yourself time and hassle.
No one likes spring cleaning, and now you know how to avoid it. If you're looking to upgrade to an apartment that will really shine, contact us today to learn what we have to offer at our great Arlington apartments.