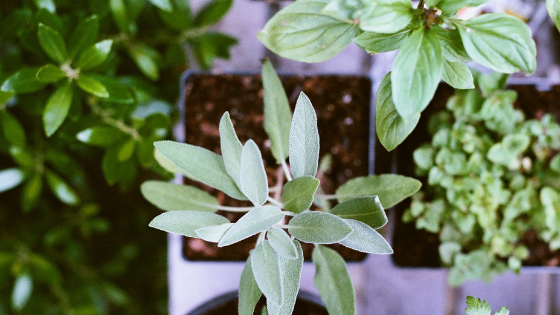 There's something really special about being able to cultivate food and enjoy the fruits of your labor. You may think city living doesn't afford you the ability to grow your own garden, but the residents of our Arlington, VA, apartments have found plenty of herbs that do quite well indoors. Here's a look at a few of our picks, along with some recipes that complement their flavors.
Lemongrass
Lemongrass actually doesn't get planted, per se; it just hangs out in water, which makes it a very indoor-friendly herb. This plant is particularly well-suited for summery cocktails because of its light, slightly tangy taste. Use it with gin, ginger and mint to create a Soho Cocktail that's worth a second sip.
Mint
If you're going to muddle mint into a cocktail or two, it only makes sense to find a few other uses for this fresh indoor garden favorite. Watermelon Mint Pops offer an interesting twist on a familiar flavor that's fit for hot summer days. It also plays well with fruity produce such as cantaloupe when it's put into a salad bowl.
Chives
Chives are pretty easy-going ingredients that don't mind growing in gardens that aren't outside. They don't need much light, and they're happy living in small pots that are half-filled with soil. When you cut off the tops of chives to use in your recipes, you'll automatically stimulate the growth necessary to replace the missing part of the plant.
If you've been searching for an excuse to buy a breadmaker, Sour Cream Chive Bread might be just the reason you need. Chives also love playing the part of delicious sides, particularly when they accompany mashed potatoes.
Parsley
Store-bought parsley won't live in the refrigerator very long before it goes bad, which is why it's great to give it a place to take root and grow inside your living space. Parsley is one of the main elements in chimichurri sauce, which is perfect when placed atop a just-grilled steak.
Are you looking for a luxury apartment that's designed with a chef-worthy kitchen, comes complete with an in-unit washer and dryer, and features smart home technology? We invite you to check out the available floor plans at The Citizen at Shirlington Village!