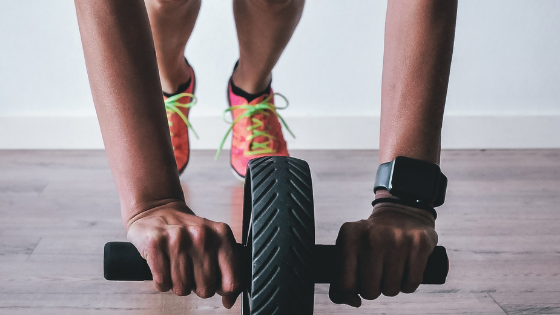 Maintaining your health and fitness is a process. When you do not want to spend hours at the gym or waste time on a commute to a fitness center from Arlington apartments, you can take measures to stay healthy at home. By focusing on the right workouts, you can improve your fitness and build up your muscles.
Short Circuits
Circuits are a good way to work on multiple muscle groups at the same time. You cycle through three or more exercises with a set amount of time for each portion. Short circuits at home are a good option because they give you a chance to exercise when you have a limited amount of time. Start with pushups and do as many as you can within one minute. After that, hold your body in the plank position for one minute. Stand up and do as many squats as possible for one minute. Repeat the circuit three times for a nine-minute exercise you can fit into your day when you have a few minutes.
Burpee Exercises
A burpee is a type of exercise that works your entire body within a short amount of time. You start in a standing position. Squat down and then move into a pushup position. Do one pushup and then bring your feet forward and stand back up. Keep moving until you jump. Repeat the process until it becomes difficult or you reach your preferred number of sets.
Jumping Jacks
Limitations on your time may impact your exercise options. When you do not have time to focus on a workout, you can work on your health during the spare minutes you have when watching your favorite shows or moving through your day. Jumping jacks are a good exercise because you do not need any equipment, and you can work on the exercise when you have spare time. You can fit them in during the commercial breaks of your favorite shows or when you are waiting for any reason. Start by standing with your feet together and your hands down at your sides. Hop and bring your feet out at the same time you bring your hands up over your head. Hop again and being your feet and hands to the starting position. Repeat the process without stopping to increase your heart rate.
Fitness starts with finding time to fit in routines when you have a few minutes. It does not take specialized gym equipment or a complicated schedule to get fit. It just requires a few minutes of time and dedication to getting in your resistance and cardio workouts. To learn more about exercising in apartments in Arlington or to see an available rental space, call us today.