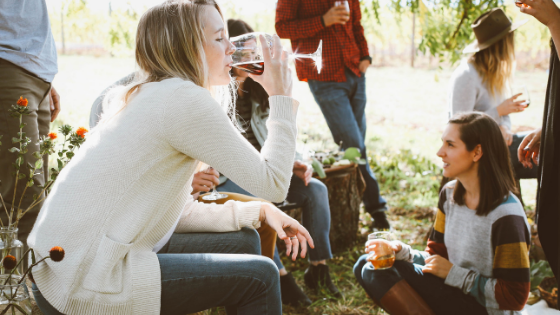 Entertaining guests in your home is a process that requires planning and a few ideas. Before inviting guests into Arlington apartments, you want to make sure you have a few ideas for entertainment and activities.
Set Up a Picnic Outside
Take advantage of a beautiful spring or summer day by setting up an outdoor picnic. A picnic is a classic way to entertain guests, and it gives you more space when you plan to invite several individuals or families to your home. Make sandwiches and snack items before you expect guests to start arriving. Grab a large blanket or a picnic blanket and fill up a wicker basket with your food items. You can also add a cooler for drinks and any cold desserts you plan to add to the meal. Set it up for a picnic and allow your guests to enjoy the beautiful weather.
Play a Board Game
Board games are a good choice when you plan to have guests in your apartment. Select a few traditional games and invite your guests to pick out their favorite games. Play a round of your favorite games and then switch to the next game.
Before you start a new game, make sure every player understands the rules. Get as many of your guests involved in the game as possible, or set up teams for more interesting games. You can add in games such as charades if you prefer to avoid the board games and play more active games.
Consider Karaoke
Karaoke is a popular activity, and you can connect a karaoke machine to your entertainment system for an interesting day with your guests. Allow your guests to pick out their favorite songs, and set up a system to rotate songs so each guest gets a turn to sing. You can also throw in group songs and duets for guests who are uncomfortable singing in a crowd or who prefer to sing as a group.
An advantage of karaoke is that you do not need to have singing talent to enjoy the activity. You can invite your guests to sing in their most silly or odd voices to add an element of surprise to the activity.
Entertaining your guests requires planning and a few creative ideas. By evaluating the weather in advance and arranging activities that fit the interests of your guests, you can keep your company entertained throughout their visit. Contact us today to learn more about keeping guests entertained or to see available apartments in Arlington.