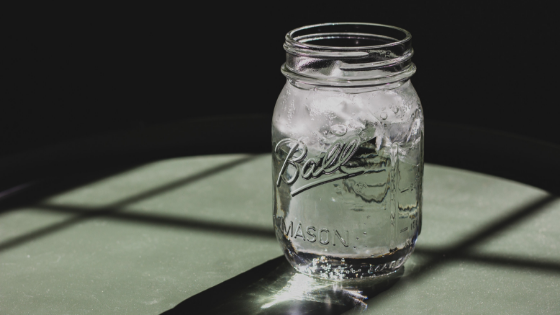 Turning over a new leaf isn't a matter of making big resolutions with even bigger promises to yourself. So if you've ever sworn off junk food forever only to find a donut in your hand the next morning, you should already know that this isn't the right approach. The reality is that health is a daily process that takes effort and mindfulness.
Drink More Water
Drinking water may seem like an obvious tip, but consider the fact that drinking more water is one of the most efficient ways to get healthy. Water feeds your cells and restores them. It takes up space in your stomach, so you're less likely to overeat (or overdrink). Try having a glass before every meal — even if that meal is burgers, sodas, and fries.
Get More Steps In
When people come down with preventable conditions, such as diabetes, they may think that there was one major event that contributed to the problem. But the truth is that your overall health is the little choices you make throughout the day. So when you park in the nearest parking space to the store, you may be saving a few extra steps, but you're sacrificing so much more.
Focus on Your Sleep
Some people genuinely struggle with sleep while others struggle with going to bed. If you're not getting quality sleep, you may need to experiment with different remedies. Some people use sleep trackers to understand the data behind their rest. Others need to play soothing music as a distraction from anxiety. If you've given up on ever getting a solid 7 – 8 hours, it might be time to call the search back on.
Try Meditation
Meditation can refer to anything that takes you away from your worries and helps you focus. It can be as simple as going for a walk, petting your cat, or closing your eyes to listen to the wind blow.
From mental to physical health, you have the power to do more for yourself. If you want to find apartments in Washington DC that encourage you to be your best, call The Citizen at Shirlington Village to learn more about our facility or to schedule a tour.