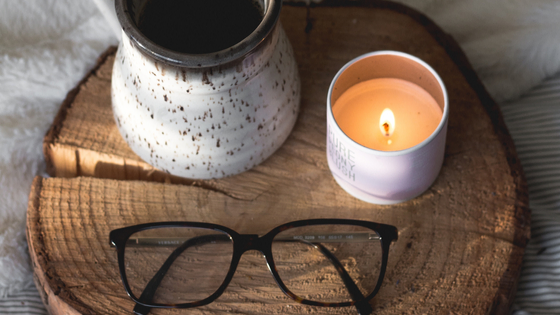 The right interior lighting can make your space appear inviting while inspiring a feeling of relaxation. You don't need to drop a lot of cash on expensive fixtures, however. With some creativity and know-how, you can fashion a warm, beautifully lit atmosphere in your home, making it the perfect place to retreat during the fall season. Here's how.
Layered Lighting
Mix up your light sources by placing them at different levels and angles in your space. For example, place task lighting with a downward glow next to a desk, and position a floor lamp with upward lighting in another corner of your living room. A small lamp or battery-operated votive placed inside a bookshelf creates a cozy appearance. Do you have a piece of furniture or artwork that you especially love? Highlight it with a stylish lamp to create a flattering look.
Soft Lighting
Create a restful home environment by using indirect lighting outfitted with warm-toned bulbs. That way, you'll cast a soft glow throughout your space, without glare. It's also helpful to choose lamps with a dimmer switch or three-way bulbs so that you can easily adjust the intensity of the lighting. A lamp's base also has an effect on the mood it evokes. Those with wood or bronze-tone bases, for example, have a softer look compared to lamps made of shiny chrome. A vintage lamp that uses an Edison bulb is another way to create a warm atmosphere in your space.
Candlelight
There's nothing like the look of a flickering candle to create an inviting vibe in your home. Candlelight inspires a romantic, cozy look and is the perfect way to warm up the ambiance of your space during the fall season — and candles, of course, give off a delightful fragrance. Place a hurricane candle on a bookshelf, or arrange several deep burgundy or orange votives on your dining table to set the mood for fall. If you'd rather not have an open flame in your home, battery-operated candles are a useful alternative.
Are you looking for charming, relaxing apartments in Arlington, Virginia? Citizen at Shirlington Village may be the perfect apartment community for you. Contact us today to learn more about our beautiful apartment homes, fitness center and convenient location to Washington, D.C.